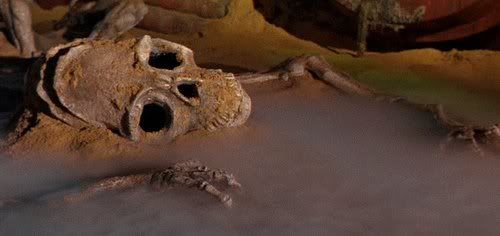 This one took me by surprise...I found it by accident one day on youtube. The film seems to be widely known as Planet of the Vampires.
I can only describe what I saw as being Forbidden Planet in feeling (at times)...and also feelings of it being a lot like Alien / The Thing. Alien of course arrived in 1979.
It's a very inspiring movie for me because of what was achieved with what they had...but also the camerawork and editing are first rate. It
really
is one of those ones where you go "if
they
could do it then I could too"...my camerawork and editing are my strongest things too.
So give it a whirl here if you want to see if it has something for you...or if quality is a problem for you...you might want to watch this to get a feel / vibe and then hire the movie.