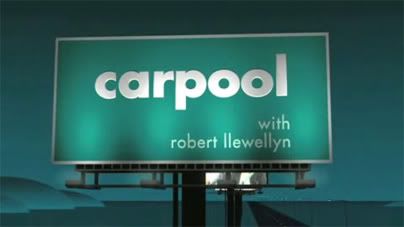 I've been meaning to give this one a propper mention. The idea is that
Robert Llewellyn
drives a famous person around and talks to them. You can see them all
here.
very interesting stuff, from the viewpoint of me being a artist who doesn;t often meet other artists. Llewellyn is extreamly good at adapting to all the various different people.
This is also wonderfully important from a documenting history point of view...think about, when these people die, this will be a slice of them talking.
NOTE: Beware there's often quite a lot of swearing and somtimes some very open crude talk...so i would say if easyly upset by that, then maybe its not for you...but I feel it is incredible to see people talk about sex.
Also, I love the music.